NOTARIZATION / COMMISSION FEES
1st Notarization/Commission (any type) $14.95
2nd to 5th Notarization/Commission (any type) $10.00 each
6th and additional Notarizations/Commissions $7.00 each
15 or more Notarizations/Commissions -> Call for a special discount!
If you like our prices and service
please recommend us to your friends. Thanks!
A fully qualified lawyer/notary/commissioner will attend to your legalization needs. We offer our clients a quick, while-you-wait service that will save you time and money. Most appointments can be completed within 5 minutes!
We are conveniently located downtown at: 360 Bloor St. West, Suite 207e, M5S1X1 (half a block west of Spadina/Bloor - 2 min. walk from Spadina subway station), and our extended appointment hours will suit your schedule.
Our office is wheelchair accessible.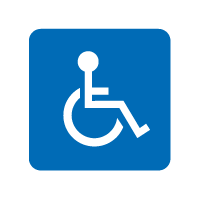 We schedule appointments for the following hours:
(Call first to arrange an appointment. Same day appointments are available.)
Monday, Wednesday, Friday
11:00am - 7:00pm (closed from 2pm - 4pm for lunch)
Tuesday, Thursday, Saturday, Sunday: Closed
Receptionist available for setting appointments:
Mon, Wed, Fri: 9:00am to 7:00pm
Tues, Thurs: 12:00pm to 6:30pm
Sat & Sun: Closed
Compare our prices.
You'll be glad you did!