Notarizations, Certifications, Legalizations, Commissioning for only

$12.95
We are Toronto's #1 Notary Service. Over 46,000 clients served!
The Lowest Priced Notary Services. Why pay more!
FAMILY DAY HOLIDAY
Please note our office will be closed the FAMILY DAY HOLIDAY WEEKEND from SATURDAY, FEB. 13th to TUESDAY, FEB. 16th inclusive. Regular MON, WED, FRI hours will resume WEDNESDAY, FEB. 17th. Please call WEDNESDAY, FEB. 17th any time after 9:00 AM for a same-day appointment.
Thank you, and have a wonderful Family Day!
NOTARIZATION, CERTIFICATION & COMMISSIONING FEES
1st Notarization Certification Commission (any type)

$12.95

2nd to 5th (any type)

$10.00 each

6th to 9th (any type)

$8.00 each

10th and up (any type)

$5.00 each
If you like our prices and service
please recommend us to your friends. Thanks!
OPENING HOURS
We schedule appointments for the following hours:
(Call first to arrange an appointment. Same day appointments are available.)

Tuesday, Thursday, Saturday, Sunday: Closed
* The Notary is not at the office when the office is closed.
Receptionist available for setting appointments
(for the above hours):


Sat & Sun: Closed
Call: (416) 939-4158(416) 939-4158
At times our phone line can get quite busy. If you get our voicemail, be assured we WILL call you back as soon as we can. If your call is urgent please try again in 10 minutes if we haven't already returned your call. Thank you for your patience.
A fully qualified lawyer/notary/commissioner will attend to your legalization needs. We offer our clients a quick, while-you-wait service that will save you time and money. Most appointments can be completed within 5 minutes!

We are conveniently located downtown at:

800 Bathurst Street, Suite 404 Toronto, Ontario M5R 3M8 Canada

Just across Bathurst Street from the Bathurst Subway Station on the Bloor Line, and just north of Honest Ed's.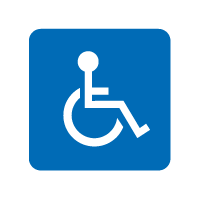 Our office is wheelchair accessible.
In order for Toronto Notary Public to be able to offer you the above quoted fees we ask that you follow these instructions:
If you are making a certified/notarized copy of an original document bring the photocopy and the original document - the notary must view the original, and we don't do photocopying at our office.
Bring one government issued photo identification (examples: passport, citizenship card, permanent resident card, driver's licence, OHIP) or two government issued non-photo identification (examples: SIN card, birth certificate).
Complete all your documents: fill in forms, enter ID numbers if required, etc., prior to arriving at our office, except for signatures and dates (it is the Notary's job to properly identify you and witness you signing).
Note: Notary fees are charged per notary signature and seal, not per document.
Note: Quoted prices do not include the Government required H.S.T. (13% Harmonized Sales Tax)
Remember
DO NOT SIGN your document until you are before a Notary Public or Commissioner of Oaths.
Documents CANNOT be notarized or commissioned unless the person signing the document is present before the NOTARY.
Tip
In Ontario notaries use an embossed seal. If you need to scan or photocopy the embossed seal, first lightly shade over the raised parts of the seal with a pencil so it will become visible in the scan or photocopy. You can erase the shading afterward. If you want us to add a seal sticker, a gold seal usually copies better than a red seal.
Incidental Fees
An embossed seal is the only seal legally sanctioned for notarizing in Ontario. It is accepted as such everywhere Canadian notarizations are legally recognized. However, if you want to make your document look more classy by adding a red or gold seal sticker, we can supply those for an additional $1.00 charge.
Unless your institution requires otherwise, a multi-page notarized/certified copy only requires one seal. The notary will indicate the number of pages in the document near his signature, and will signature stamp each page. For documents of 5 pages or more there will be an extra fee of $0.25 per page.
If you require a copy of the Notary's Certificate, issued by the Province of Ontario, there will be an extra fee of $5.00.
For Electronic Certifications the fees are higher than our standard fees due to the extra time these documents require. Click here for information about Electronic Certifications and pricing.